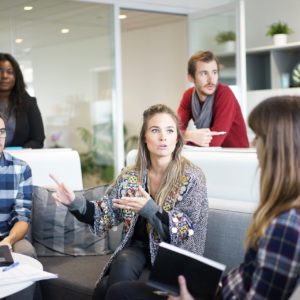 Once a Successful Business Owner said "Invest your Time Wisely"
Unfortunately, Most of the Business Owners spend hours on the Work that is less important just to Saves Few Bucks.
The most common Time-consuming problem we have seen business owners doing is Receiving and Managing a Large Number of Documents from clients.
We all agree that Managing Client Documents is one of the most crucial parts of your business.
But, on the other side, there are many other efficient ways to do that which will hardly consume your time. 
Introducing QCP, A Smart and Efficient way to Store, Access, Manage and share your Personal and Business Documents Securely in one place!
QCP was specifically built by keeping Business Owners in mind.
Your Documents at your Fingertips

Sharing and Receiving Documents from your clients through email can be repetitive and Hectic work. 
Is there any way possible to automate and systemize this work so that you can focus on other important work?
It's absolutely possible! We at QCP have been focusing to help businesses like you to systemize and automate the file sharing and receiving process.
QCP allows you to store, access, manage and share documents to Anyone, Anywhere!
By storing your Documents in Cloud QCP, you can give your employees and clients instant access to your Important Documents.
Imagine how much time you could save per day by keeping your Clients important documents
right in front of you.
Expand Your Client Base
Simplify the File Sharing Process and Focus on the Work that makes you more money. Automating the repetitive stuff will help you save more time and gives you a bigger and broader picture to work on the bigger projects and goals. 
Imagine you have been spending 30 minutes daily just to send and receive files from your Employees and clients. By automating the file sharing stuff, you get more time to build more new network and close more clients for your business.
By storing the Files in cloud QCP and as your Client Base grows you have all their Files in one place which can be accessed Instantly!
QCP gives you the flexibility to Manage and Access the Files From Anywhere in the world. Even if you Decide to Go for a vacation and spend more time with your family, you can still manage and share your clients' documents from Anywhere!
Increase Productivity
Many Entrepreneurs and Business Owners mailed us saying that They have definitely seen huge productivity and efficiency in their Business. 
Do you agree that sharing and receiving files on a repetitive basis can be really boring and it might decrease your efficiency?
For Most of them, the answer would be yes…
You are focusing on really important work and suddenly your client messages you with a file and interrupt you in between. (Keep on sends you a file again and again after every  hour)
To deal with this interruption, we have came up with QCP where you and your client can store all the documents in your portal so that you can check all the files you received as soon as you complete your work.
Click Here to Start Automating the File Sharing and Receiving Process and Save More Time to Go for a Vacation!